Our smartphones, tabs and laptops have occupied a vital space in our life; hence we cannot even think of a day without them, isn't it? While these are mostly used to do our works properly, we sometimes prefer to switch over to some social media sites like Facebook, Instagram, WhatsApp, YouTube and so on. Entertainment is needed to get rid of the monotonous life and these sites provide it to the fullest. Online stores are now getting popular and they sell almost everything that you need – trendy jewellery, cosmetics, stylish clothes, your favourite books, perfumes and so many other exciting things! Motivational blogs, different websites, entertainment, academic and inspirational videos, different writeups on a wide range of content are also on the list and are equally popular. While we share news, videos, memes throughout the day, we also take out some time to buy what's trendy and unique out there, right? So, here, these digital entrepreneurs get benefitted and they can earn a good sum of money from the business. Ever thought of starting your own business online? Ever wished to become a digital entrepreneur from a social media addict? Ever dreamt of following the trend but in your own personalized way? If all the answers are yes, then this blog is just for you! Keep reading…!
So, you may ask— what are the essentials of becoming a successful digital entrepreneur? Well, I will tell you everything that you need to know.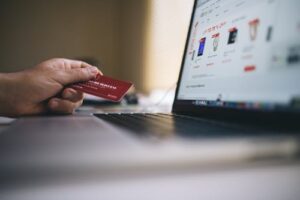 When you plan to open a shop in the real environment and not in the virtual one, you have many advantages like one on one conversation with the customers, not over message or call but face to face, a beautiful smile instead of your attractive web assets, a variety of products that you can show personally while getting to know their choices instead of putting up all the products on one single website, and so on. But have you thought about the advantages of digital business? You don't need to buy a space for the shop with a huge sum of money, you need not be active always, if you have a website, you can keep your shop open 24*7 and last but not the least, you can ignore of the hassles of starting a business.
Digital entrepreneurs need to maintain a good image, an attractive rapport with the customers online because they cannot see you in real and in case of one mistake, you can be misunderstood by them. Maintaining the etiquette online is very important and don't forget that good reviews from them can make a hike but if the opposite happens, your business won't run anymore. Be very cautious and intelligent in maintaining whatever business you wish to have.
If you have your website, application, Facebook or Instagram page, you need to make them user friendly. Customers never prefer the sites which are difficult to access, and which do not navigate them properly. When the users are satisfied, know that you have found the key to success! Also, make sure that the content is easy to read by a larger audience and they find interest in them. Never preach anything, send your message to the world in a friendly way.
Create a balance between what you invest and what you get in return, otherwise what is the point in starting a business, isn't it? There are plenty of facilities out there for plug-ins, ads, pay per click and so, which may help you to get the return. Chalk out your investment and the revenue that you get to figure out the money that you actually earn per month. Be wise while choosing your investment areas because we do not want to have a huge loss and fail in the long run.
Once you have started your business, you need to promote it so that people are aware, and they visit your website, channel or page. Most entrepreneurs tie up with an already established entrepreneur, if possible, and request them to promote their brand in between their blogs, vlogs, videos or websites. This is one of the easiest ways, to do brand promotion. Another technique is to take help from your trusted customers. They can promote your brand on their own social media accounts to let their friends know about it. In this way your business can grow and spread fast.
When you already have a successful business online, you need to maintain that success, and this is perhaps the most difficult part. You need to constantly attract your customers and convince them that your product, your content and your offers are the best among all. Do not get lost in the heap for coming out from it can be extremely difficult. People always crave for new things but trust an old brand, so mix the power of old and new and give them something that's unique!
Taking customer reviews and maintaining a virtual contact with them are very essential to create a good rapport with them. Carefully notice what they want, see what they are trying to tell you, and if you manage to fulfil their wish, they will definitely fulfil your wish of touching the zenith of success! many entrepreneurs come live, they launch polls for their customers to see their choices, they launch new offers and look for the customer feedback and in these ways they actually come closer to their audience. When customers feel a connection with you, they trust you more, and in turn, trusts your brand.
Starting and maintaining a business online is different yet exciting if you know the right methods to success. once you develop a strong network, you can expand your business as much as you want and reach any customer from all over the world !
The beginning can be challenging just like any other form of business, but if you are determined and hardworking, people will soon call you a digital entrepreneur from a social media addict!
I welcome you to join my Facebook Community of Victory Champs .
CLICK  to join  !!!   Face Book  Victory Champs Community 
Visit my My Website  to know more about me